February 12, 2012 – A landmark has been reached in the history of the worldwide Pemberton family. The Title Page, Preface, Introduction, and table of Contents of Pemberton Pedigrees, the famous work by Robert Charles Boileau Pemberton, are now published on the PFWW website. To find them, choose "Pemberton Genealogy" from the "Genealogy" menu.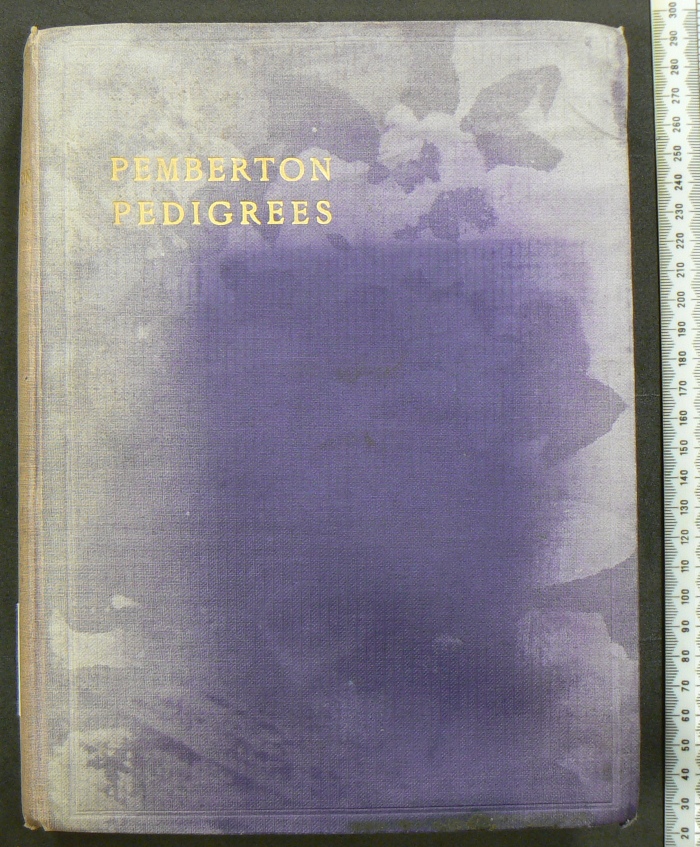 This is the first small step to publishing the entire book which was meticulously photographed, page by page by Herbert Pemberton of Blackpool, England, and his son Steven. Well over 100 images are in process of being prepared for publication on this web site and will be available to all full-fledged members as soon as it is ready. The target date is sometime before the world wide reunion this August.
Here are some pictures of Herbert and his son Steven at the archives in Preston, Lancashire as they carefully photograph every single page of this wonderful old book. Our thanks to these good men for their excellent and willing work!!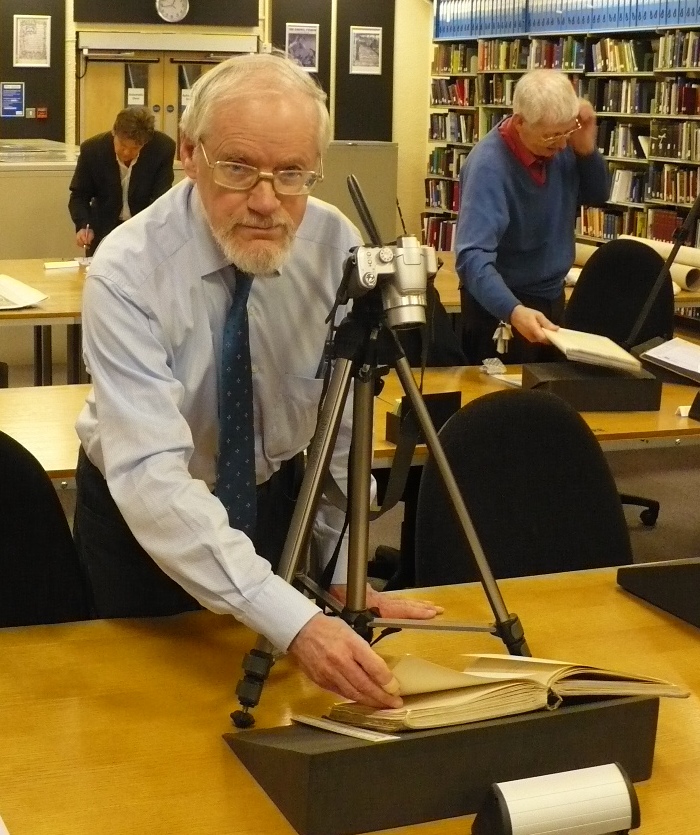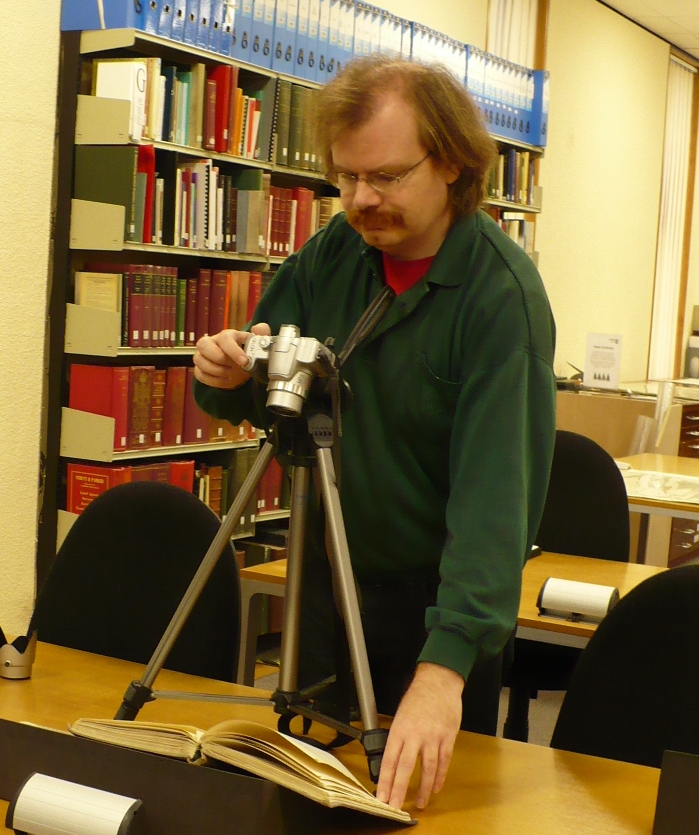 PFWW member Christopher Pemberton of Redditch, England is working on the enhancement of the images and we hope that will be completed in 2013.