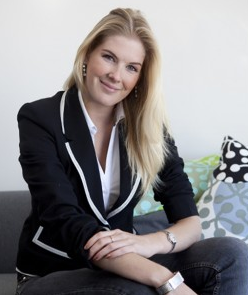 Caroline Pemberton is an Entrepreneur, TV Presenter, Model, Speaker, Former Miss Australia, Humanitarian… …. (and all round nice person whose job description doesn't fit easily on a business card!).  Caroline lives to be on camera and is a freelance presenter, with a particular love for lifestyle and travel television. She has been a guest presenter numerous times for Channel 9′s Getaway, most recently returning from filming a 2-part special on the ice in Antarctica that aired on July 8th & 15th on the top rating travel program.
Caroline has experience presenting for Foxsports News with some of her more notable stories reporting from East Timor on the Tour de Timor Mountain bike race and reporting from the 2007 XPD adventure race across the Australian Alps.
With 2 years of experience in front of the lens presenting a wide range of media, from direct response television campaigns and commercials, to anchoring the news, to online marketing videos and corporate films, Caroline is a skilled and experienced presenter who loves being in front of the camera.
Her passion for people and her entrepreneurial spark has led Caroline to start a number of her own ventures, including designing a cheeky Australian underwear brand for guys & girls called Better Down Under, as well as a series of iphone applications made for girls by a girl called iChick. The first app was successfully released on iTunes early this year.
For close to 2 years Caroline has run an upbeat, positive healthy body image program called Real Body Image which teaches media literacy in high schools. It covers the pressures we face to have the "perfect" body, where these pressures come from, how they affect our body image and self esteem as well as looking at the reality vs the fantasy that is created with the wonder of technology and post production that we see everyday in advertising etc. Caroline draws on her own experience and knowledge as a model, who has been in the industry from the age of 16 and is still proud to be represented by Viviens model management.
For more information about Caroline, see her website here.